The Rainbow Collective was formed to address a growing need for services among LGBTQ+ people in Cumberland County. The goal of TRC is to empower and support LGBTQ+ individuals, as well as their family, friends, and fellow community members. TRC hosts a wide array of programming which includes events for youth, caregiver support groups, and community wide workshops. In addition, TRC acknowledges the importance of helping to build a safer and stronger community through accessible education and advocacy.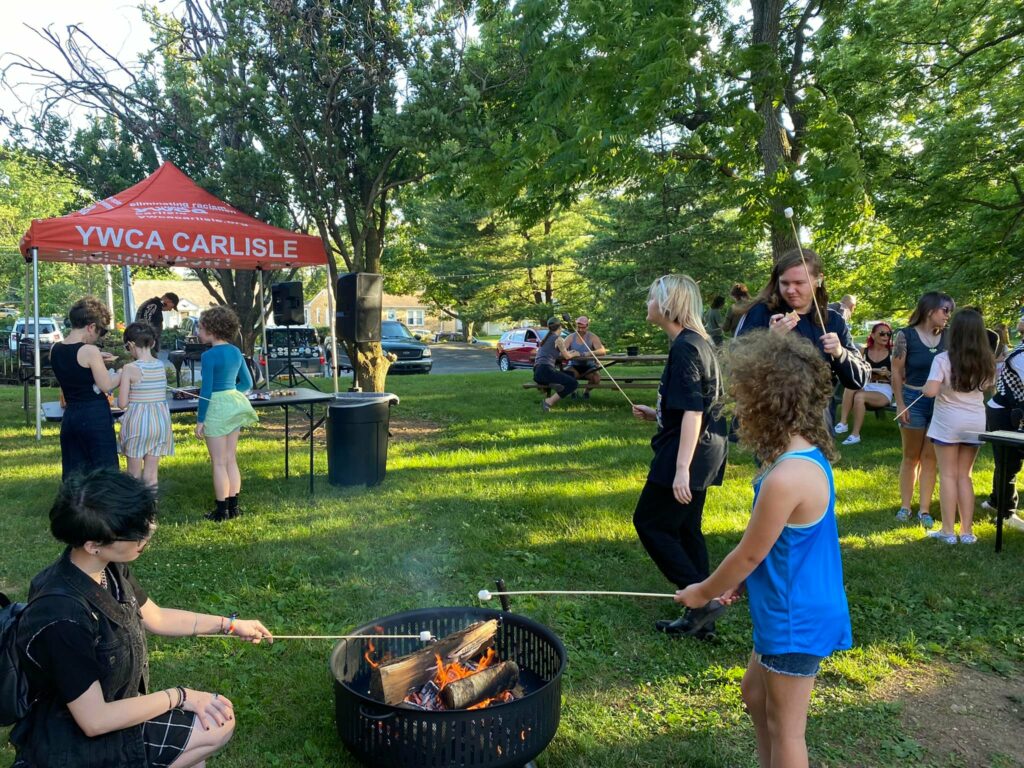 Youth Initiatives
The Rainbow Collective runs several youth-centered programs, including bi-weekly game nights, seasonal event nights and get-togethers, a FREE gender-neutral clothing closet, partnerships with Carlisle-area Sexuality and Gender Alliance (SAGA) clubs in schools, and more!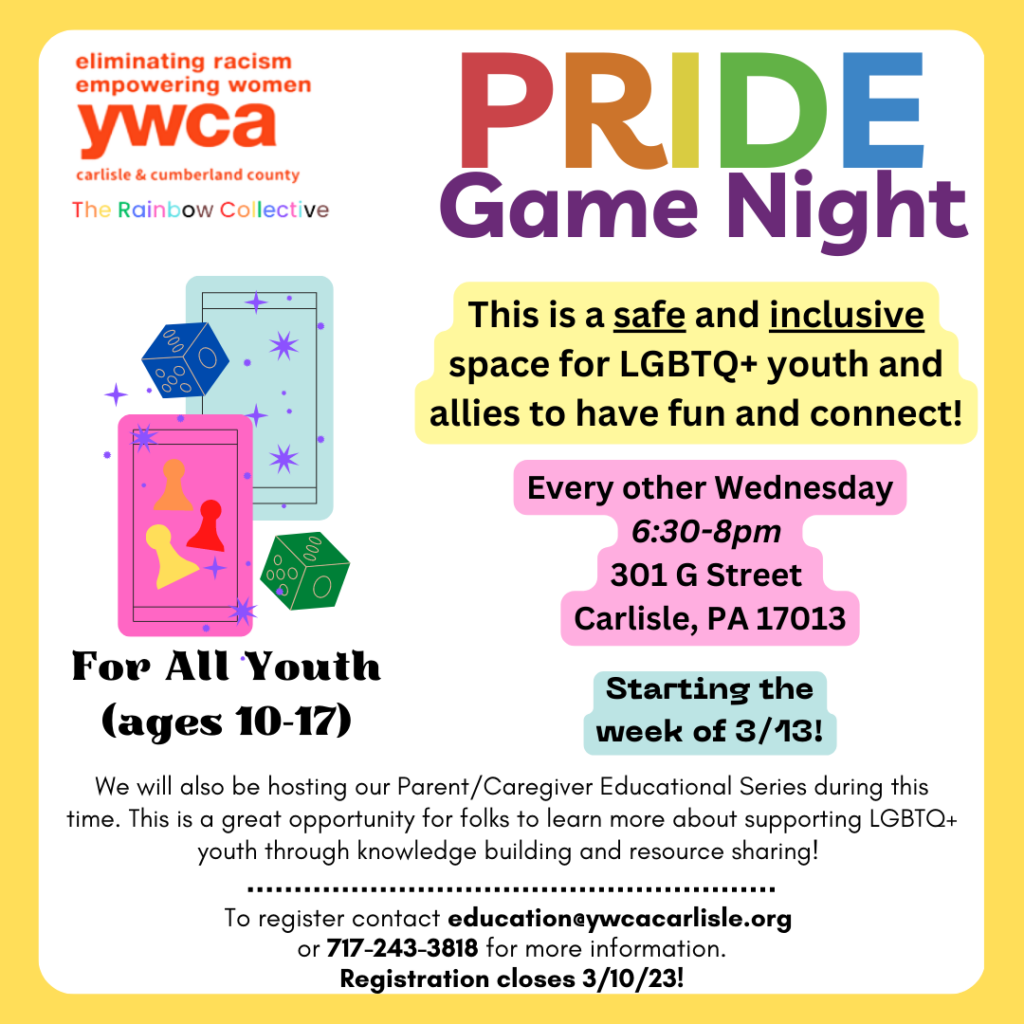 PRIDE Game Night is totally FREE to participants.
Adult Initiatives
The Rainbow Collective hosts a bi-weekly support group for caregivers of LGBTQ+ youth. To learn more about the group and how you can better support your child, email education@ywcacarlisle.org.